How do I install Procreate brushes directly on my iPad?
You can load them directly from your iPad, here are the step-by-step instructions.
1) Install the "FileExplorer Free" app on your iPad. There are other apps that will work too, this is just one I have found that works and is free.
2) Click on the download link in the email you have received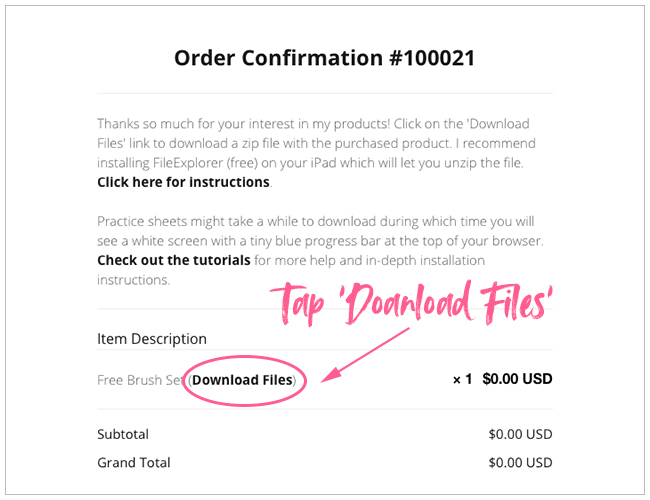 3) The website opens and you will see the product and a download link. Click on the filename to download it.
4) The file download starts as soon as you tap the link. Please be patient - this will take a while and it might seem as if nothing happens - but the file is definitely downloading! Once the file has been downloaded, you will see the following page. Select 'More..' to get a list of apps that can open the zip file. You might need to scroll until the FileExplorer app becomes visible.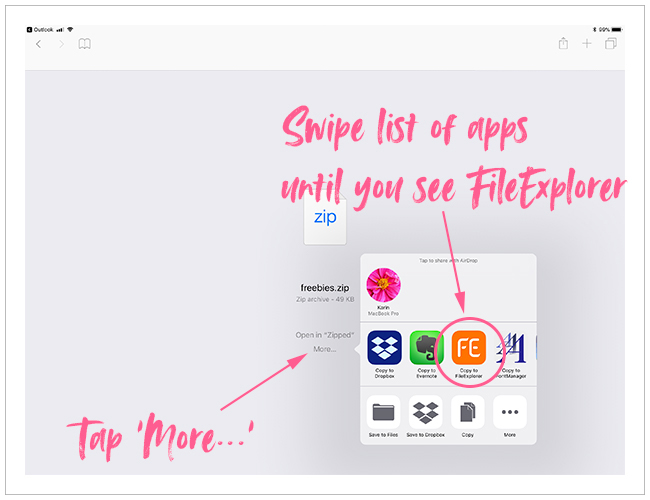 5) Once FileExplorer opens, select to save the file in 'Local'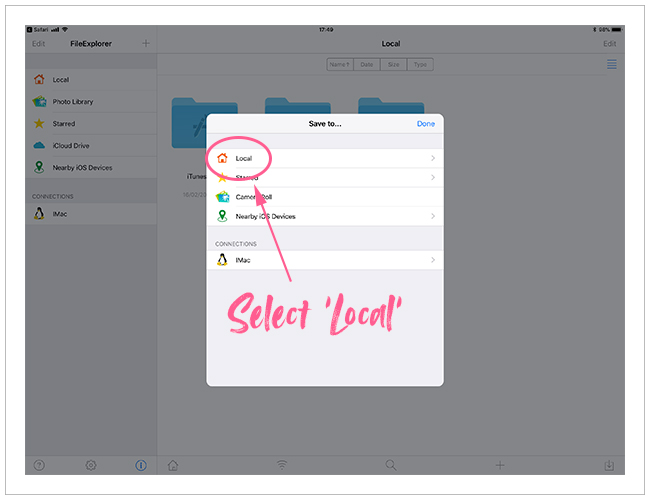 6) Click Save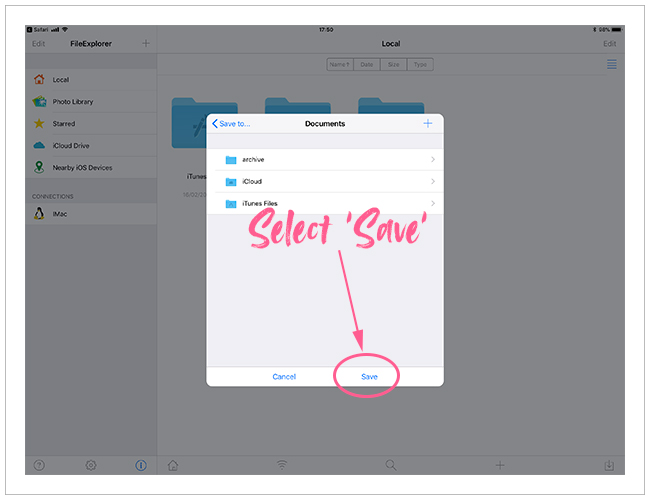 7) Your downloaded file should now be in the Local folder. Select 'Local' to refresh the view.
8) Tap on the zip file thumbnail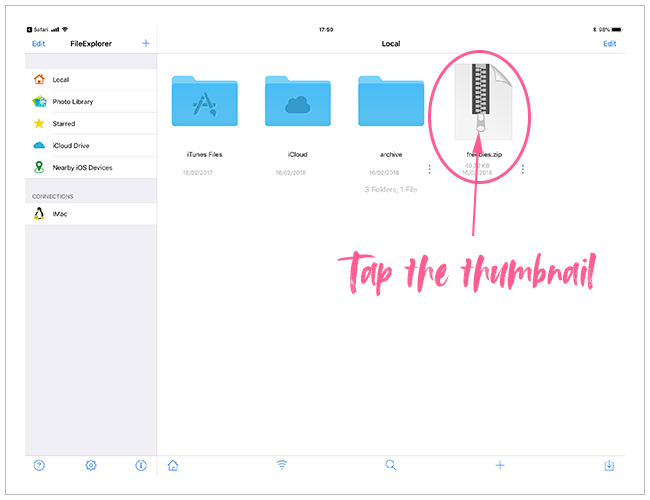 9) Select 'Unarchive'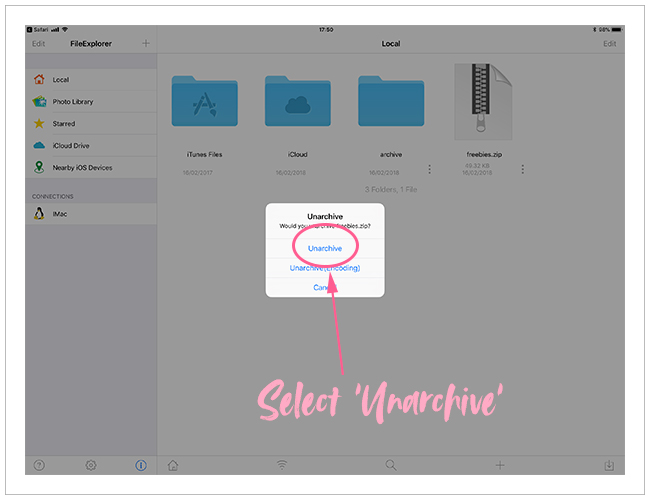 10) Click on the folder that has just been unzipped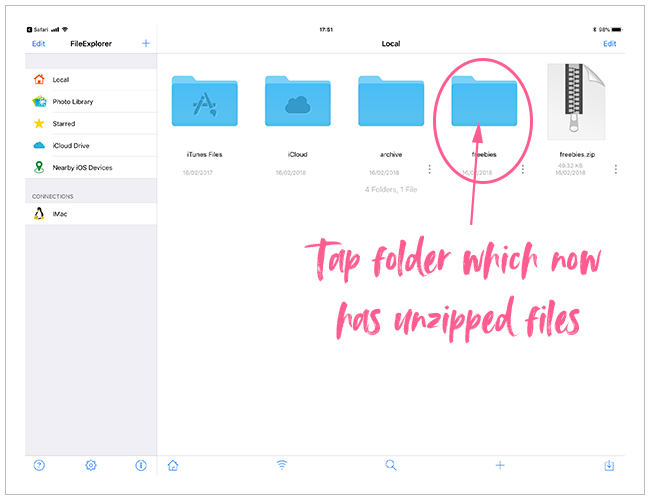 11) In the next view, tap the folder with the same name. Ignore the _MACOSX folder, it's not needed.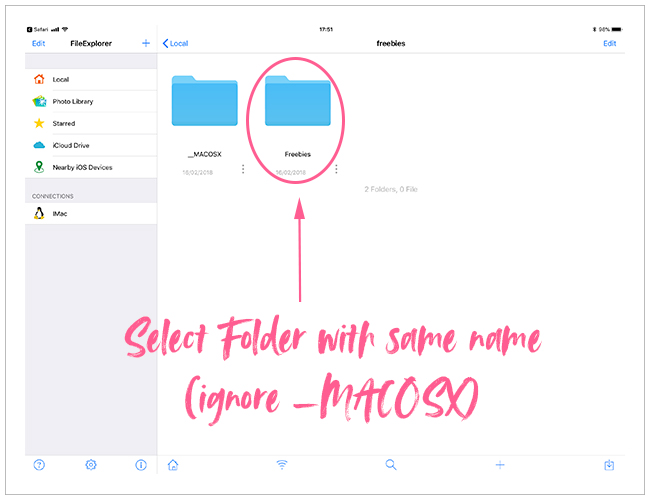 12) And here are your brushes! Tap on the first file thumbnail with the .brush file extension. You will see an Error dialog displayed - but don't worry! Select the 'Open In' option from the dialog.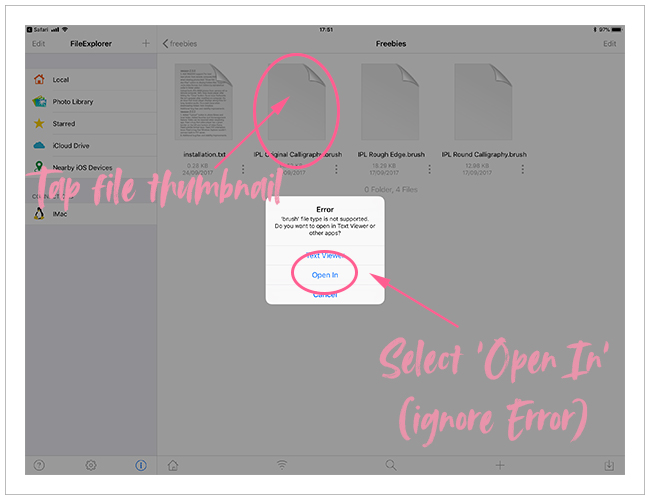 13) And now select 'Copy to Procreate'. You might need to scroll through the list of presented apps to find Procreate :)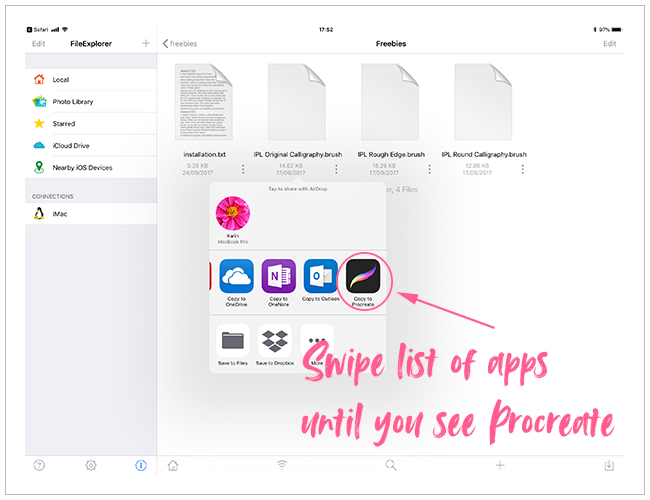 14) This will open the Procreate app and import the brush, although it is not obvious that it is doing that - so you just have to trust it!
15) In Procreate, open any of your canvases and select the brush tool, then scroll down the list of brush sets on the left until you see the 'Imported' brush set where your brush will be :)
16) This process works exactly the same for practice sheets too! The imported practice sheet will appear in your gallery.